Cardiff Theosophical Society in Wales, UK
ARCHIVE
Theosophical Writings
A Study Resource for Theosophy
Cardiff, Wales, UK, CF24 – 1DL.   
Events at Cardiff Theosophical Society
To be on our mailing list, please email Dave on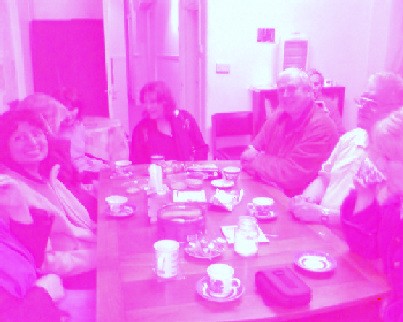 We make a good cup of tea at
Cardiff Theosophical Society
The Cardiff Theosophical Society Website
______________________________________________
Cardiff Theosophical Society
Mission Statement
The dominant and core activity of Cardiff Theosophical Society
is to promote and assist the study of Theosophical Teachings
as defined by the writings of Helena Petrovna Blavatsky,
William Quan Judge, Alfred Percy Sinnett and their lineage.
This Mission Statement does not preclude non Theosophical
activities but these must be of a spiritual nature
and/or compatible with the Objects of the Society.
Cymdeithas Theosoffi Caerdydd
Datganiaid Cenhadaeth
Mae'r gweithgaredd dominyddol a chraid Cymdeithas Theosoffi Caerdydd
yw hyrwyddo a chynorthwyo astudiaeth Dysgeidiaeth Theosoffical
fel y diffinir gan ysgrifau Helena Petrovna Blavatsky,
William Quan Judge, Alfred Percy Sinnett a'u llinach.
Nid yw'r datganiad cenhadaeth yn atal gweithgareddau
ddi-theosoffical ond rhaid iddynt fod o natur ysbrydol
a/neu yn chymharus Amcanion y Cymdeithas.
_____________________________________________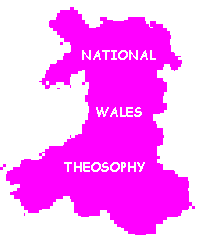 The National Wales Theosophy Website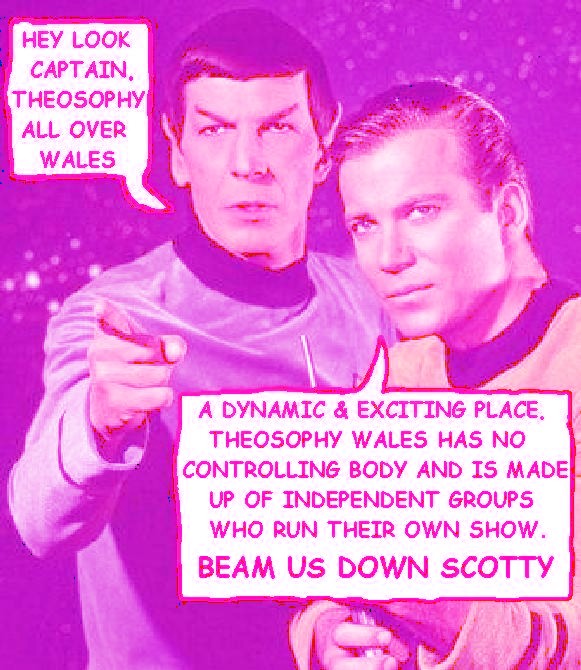 Theosophy and The Theosophical Society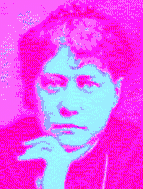 The Founder of Modern Theosophy
3420 Samsom Street, West Philadelphia.
H P Blavatsky's residence in 1875, the year
in which the Theosophical Society was
founded in New York on November17th.
The Start of the Theosophical Society
Cardiff Theosophists at the Roman Amphitheatre, Caerleon,
Gwent, South Wales.
__________________
An Outstanding Introduction to Theosophy
By a student of Katherine Tingley
Elementary Theosophy  Who is the Man?  Body and Soul   
Body, Soul and Spirit  Reincarnation  Karma
__________________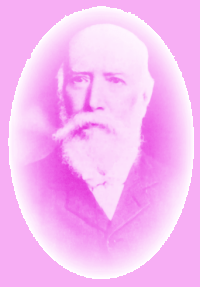 __________________
Annie Besant arrives in France at Le Bourget
from Croydon Aerodrome on her way back to India
after visiting Cardiff Theosophical Society in 1924.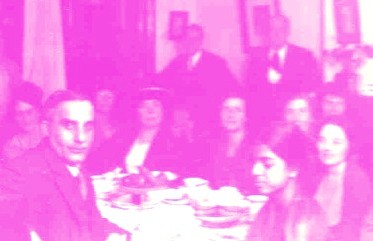 George Arundale and his wife Rukmini Devi Arundale
 visit Cardiff Theosophical Society 1924
Writings of Ernest Egerton Wood
 History of the Theosophical Society
International President Annie Besant
with Cardiff Theosophical Society President
Peter Freeman followed by an army of
Theosophists on Shrewsbury Railway
Station in 1924, on their way to visit
Shrewsbury Lodge
History of the Theosophical Society in Wales
Theosophical Movement in Wales
High Drama & Worldwide Confusion
as Theosophy Cardiff Separates from the
Welsh Regional Association (formed 1993)
Theosophical Writings on the Great War
The First World War produced considerable
Theosophical Literature, both during and
after the event
A Cardiff Theosophical Society Summer Garden Party
Lentil burgers, a thousand press ups before breakfast and
the daily 25 mile run may put it off for a while but death
seems to get most of us in the end. We are pleased to
present for your consideration, a definitive work on the
subject by a Student of Katherine Tingley entitled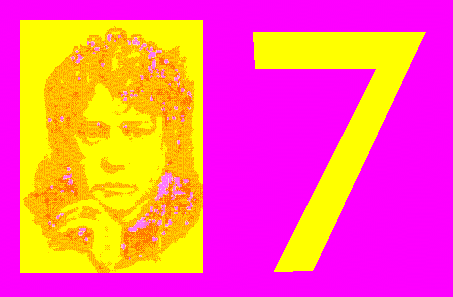 Theosophy and the Number Seven
A selection of articles relating to the esoteric
significance of the Number 7 in Theosophy
It's all "water under the bridge" but everything you do
makes an imprint on the Space-Time Continuum.
One Liners & Quick Explanations
Thoughts on Karma By L A Bosman
______________________
The Theosophical Order of Service
The Theosophical Order of Service was
founded by Annie Besant in 1908
for the relief of suffering
Cardiff Theosophists with their programmes
at the White Poppy Meditation for World Peace
held on Armistice Day. This is part of
Cardiff Theosophical Society's contribution to
the Theosophical Order of Service.
 The Theosophical Order of Service
Cardiff Theosophical Order of Service
hold a Car Boot Sales in aid of Macmillan Nurses
Other UK Theosophy groups have been in touch with us
about how we went about holding a Car Boot Sale.
We're always on the lookout for new ideas
_____________________
The Theosophical Society Emblem
Cardiff Theosophists at Chalice Well, Glastonbury
Glastonbury Pages
The Theosophy Cardiff Guide to
The Theosophy Cardiff Guide to
The Theosophy Cardiff Guide to
The Terraced Maze of Glastonbury Tor
Glastonbury and Joseph of Arimathea
The Grave of King Arthur & Guinevere
Views of Glastonbury High Street
The Theosophy Cardiff Guide to
__________________________
Secret Doctrine Text Version 7.5MB
Escritas Teosóficas da Lingua Portuguese
Escrituras Teosóficas en Español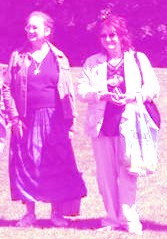 Two Cardiff Theosophists at Caerleon July 2008
Dave's Streetwise Theosophy Boards
The Theosophy Website that welcomes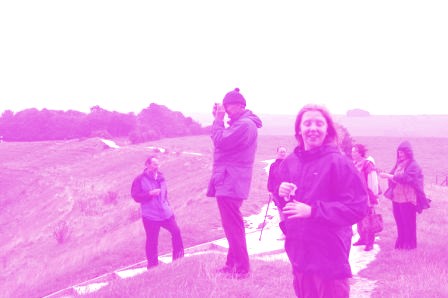 A wet and windy day as Cardiff Theosophists tour
the Standing Stones at Avebury, Wiltshire
The Most Basic Theosophy Website
If you run a Theosophy Group, you can
 use this as an introductory handout
The main criteria for the inclusion of
links on this site is that they have some
relationship (however tenuous) to Theosophy
and are lightweight, amusing or entertaining.
Topics include Quantum Theory and Socks,
Dick Dastardly and Legendary Blues Singers.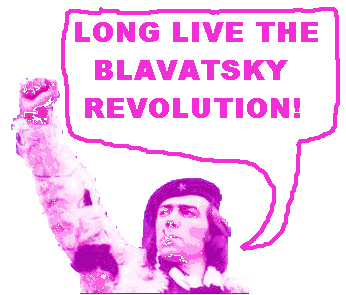 An Independent Theosophical Republic
Links to Free Online Theosophy 
Study Resources; Courses, Writings, 
Cardiff Theosophists at the Café in Avebury, Wiltshire.
No Aardvarks were harmed in the
National Wales Centre for Theosophy
Blavatsky Wales Theosophy Group
The Spiritual Home of Urban Theosophy
The Earth Base for Evolutionary Theosophy
_________________________
Quick Explanations with Links to More Detailed Info
What is Theosophy ? Theosophy Defined (More Detail)
Three Fundamental Propositions  Key Concepts of Theosophy
Cosmogenesis  Anthropogenesis  Root Races  Karma
Ascended Masters  After Death States  Reincarnation
The Seven Principles of Man  Helena Petrovna Blavatsky
Colonel Henry Steel Olcott William Quan Judge
The Start of the Theosophical Society Theosophical Society Presidents
History of the Theosophical Society  Glossaries of Theosophical Terms
History of the Theosophical Society in Wales
The Three Objectives of the Theosophical Society
Explanation of the Theosophical Society Emblem
____________________________
The Adyar Theosophical Society
In 2008 Radha Burnier, the current International
President of the Adyar Theosophical Society
was re-elected.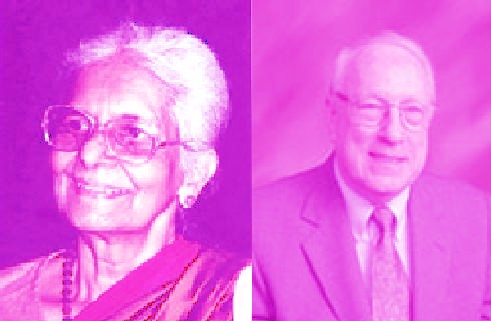 The 2008 Candidates Radha Burnier (President)
and John Algeo (Vice President)
See how your group voted
Results & Voting Figures for the 
Cardiff Theosophical Society was not included
 in the 2008 Adyar Presidential Election
_____________________________
General pages about Wales, Welsh History
and The History of Theosophy in Wales
Wales is a Principality within the United Kingdom
and has an eastern border with England. The land
area is just over 8,000 square miles. Snowdon in
North Wales is the highest mountain at 3,650 feet.
The coastline is almost 750 miles long. The population
of Wales as at the 2001 census is 2,946,200.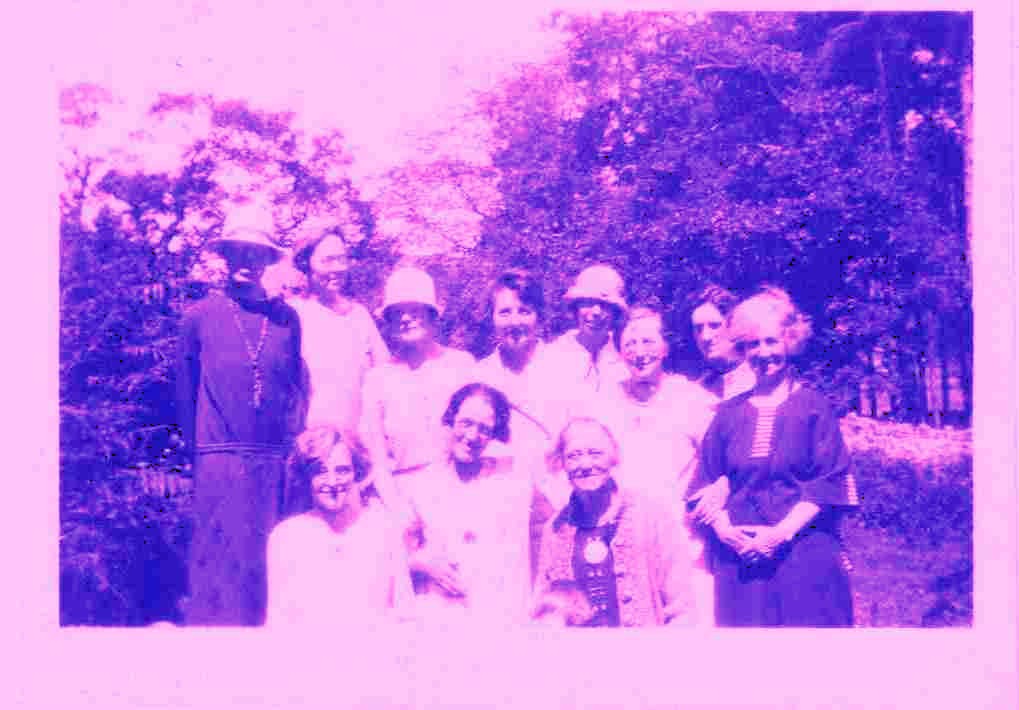 Here are some Theosophists that
didn't climb Snowdon
Above is a picture from a 1927 Theosophy gathering
at Colwyn Bay Lodge in North Wales. It is described
as "The group that did not go up Snowdon".
Unfortunately there appears to be no photo
of the group that did.
_______________________________
Theosophy Cardiff's Separation from the
Welsh Regional Association (Formed 1993)
Welsh Regional Association (Formed 1993)
Letter of Separation, March 2008
In March 2008, Theosophy Cardiff, after
considerable discussion and taking legal advice,
made the decision to separate from the
Welsh Regional Association (formed 1993), while
remaining part of the Adyar Theosophical Society.
An amazing level of confusion has arisen
surrounding our decision and we have had
numerous enquiries about the reasons.
It is hoped that this link will
____________________
Your Own Theosophy Group Starts Here
A Guide to starting your own Theosophy Group
These are suggestions and pointers for forming
your own independent Theosophy Group and
not instructions on how to form a branch of a
larger Theosophical Organisation.
The subject of affiliation to a larger body is
covered but as affiliation may mean compromise
and nobody owns Theosophy anyway, we leave
that decision entirely up to you
_____________________
Camberley, Surrey, England GU15 - 2LF
The Jewel in the Theosophical Crown
Tekels Park to be Sold to a Developer
Concerns for the Future of the
Concerns are raised about the fate of the wildlife as
The Spiritual Retreat, Tekels Park in Camberley,
Surrey, England is to be sold to a developer
Tekels Park is a 50 acre woodland park, purchased
 for the Adyar Theosophical Society in England in 1929.
In addition to concern about the park, many are
 worried about the future of the Tekels Park Deer
as they are not a protected species.
Many feel that the sale of a sanctuary 
for wildlife to a developer can only mean 
disaster for the park's animals
Confusion as the Theoversity moves out of 
Tekels Park to Southampton, Glastonbury & 
Chorley in Lancashire while the leadership claim
that the Theosophical Society will carry on using 
Tekels Park despite its sale to a developer
Theosophy talks of a compassionate attitude
to animals and the sale of the Tekels Park
sanctuary for wildlife to a developer has
No need for a Diploma in Finance and
even someone with a Diploma in Astral Travel
will know that this is a bad time economically
Future of Tekels Park Badgers in Doubt
Tekels Park & the Loch Ness Monster
A Satirical view of the sale of Tekels Park
in Camberley, Surrey to a developer
The Toff's Guide to the Sale of Tekels Park
What the men in top hats have to
say about the sale of Tekels Park
____________________
Theosophy Cardiff Nirvana Pages
____________________
Cardiff Theosophical Archive
Theosophical Writings
A Study Resource for Theosophy
Cardiff, Wales, UK, CF24 – 1DL.
Cardiff Theosophical Society meetings are informal
and there's always a cup of tea afterwards
The Cardiff Theosophical Society Website